I am Edna Manzano, a Mexican designer and entrepreneur, passionate about creating figures and shapes, using metals as a means of expression; creator of ISMEX Sculpture Jewelry.
I have been inspired by my country, its culture and what I am discovering every day. I have created pieces inspired by birds, the reflection of water, flowers, animals, architecture, among many other themes; always in the search to abstract and reinterpret the reality of everything that surrounds me to give rise to my artistic proposal.
At the same time that I was trained as a Graphic Designer, I set up my workshop where, with my creativity and imagination, I experimented in the design of organic and geometric shapes.
This is how the Geometric Subjectivity collection arose, inspired by deconstructivist architecture and its main exponents such as Zaha Hadid and Frank Gehry. From this collection came the collaboration with the designers of the Leonese brand IANN DEY, which resulted in our proposal exhibited within the framework of the activities of the New York Fashion Week 2019 edition.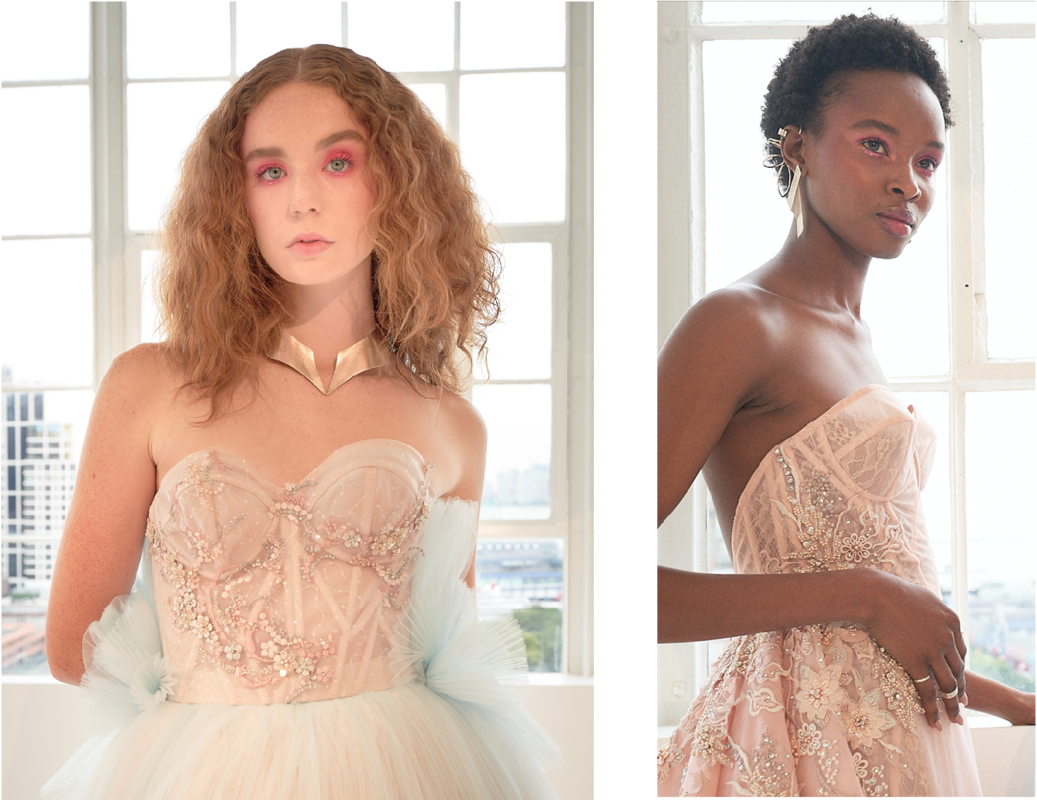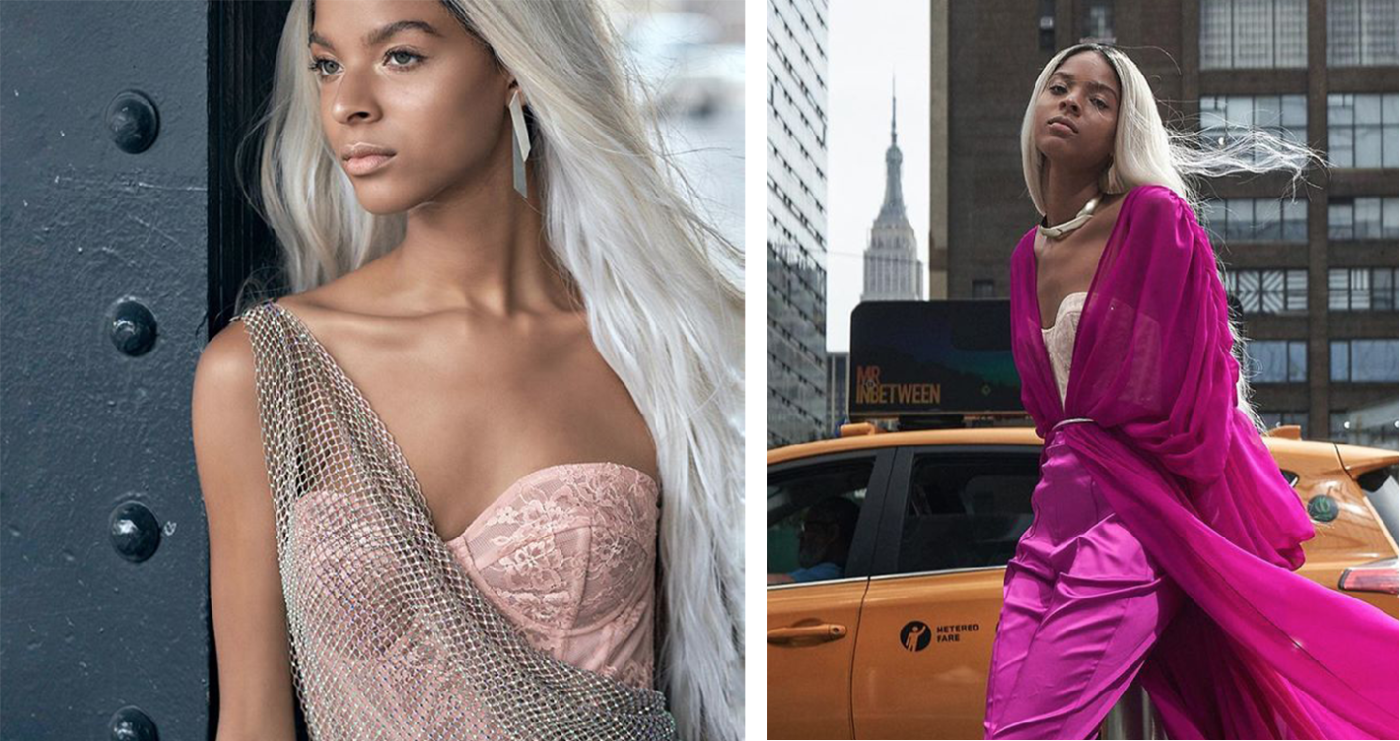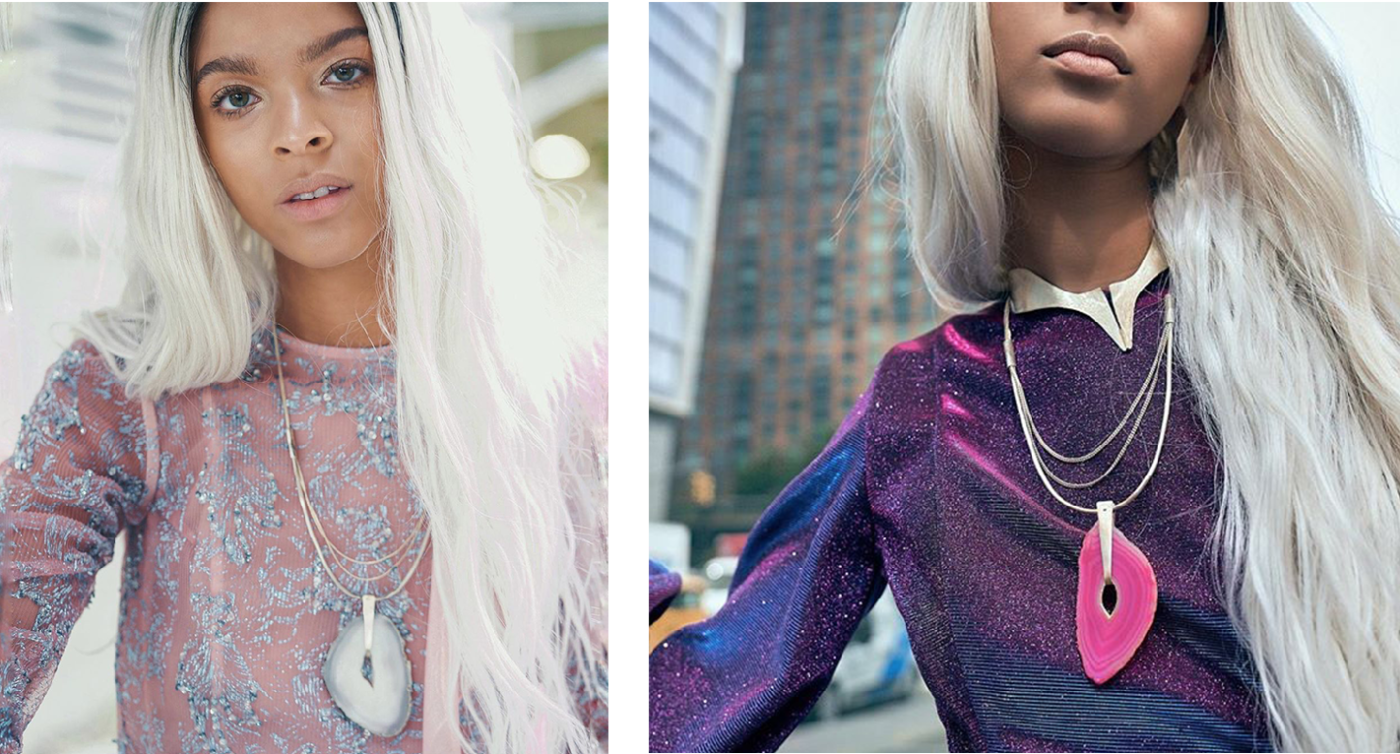 Due to the nature of their design and the complexity of their elaboration, the pieces that made up the Geometric Subjectivity collection were produced only once, which gave them the character of unique pieces. Even today I continue to work on this design line, under exclusive request.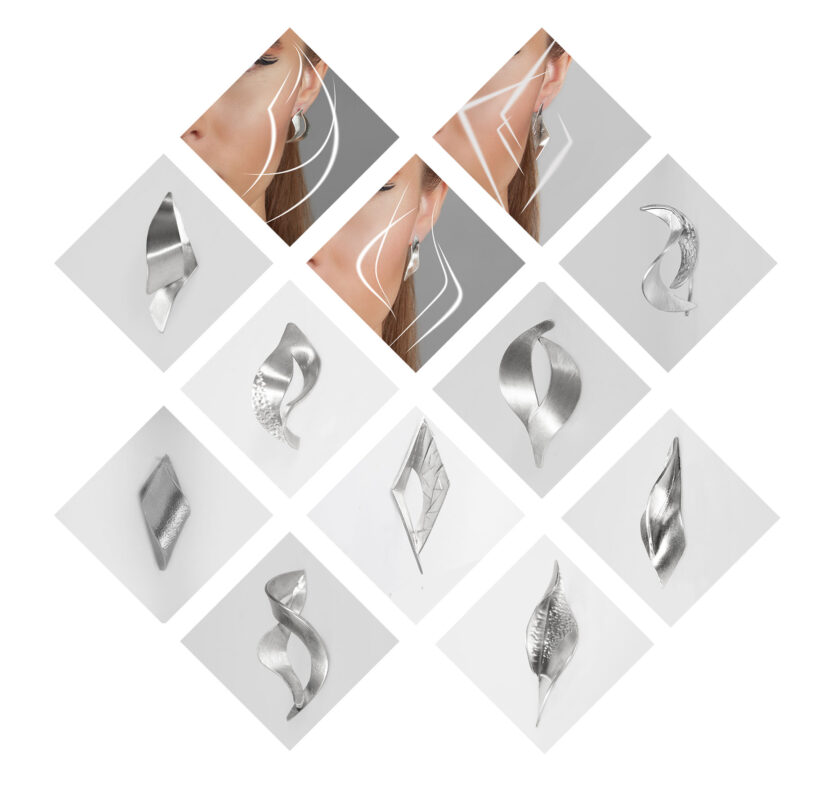 I also experienced the search for designs with traditional expressions, by merging my design proposal with the traditional baroque jewelry technique endemic to Guanajuato, also known as «bird jewelry,» which is at risk of being lost.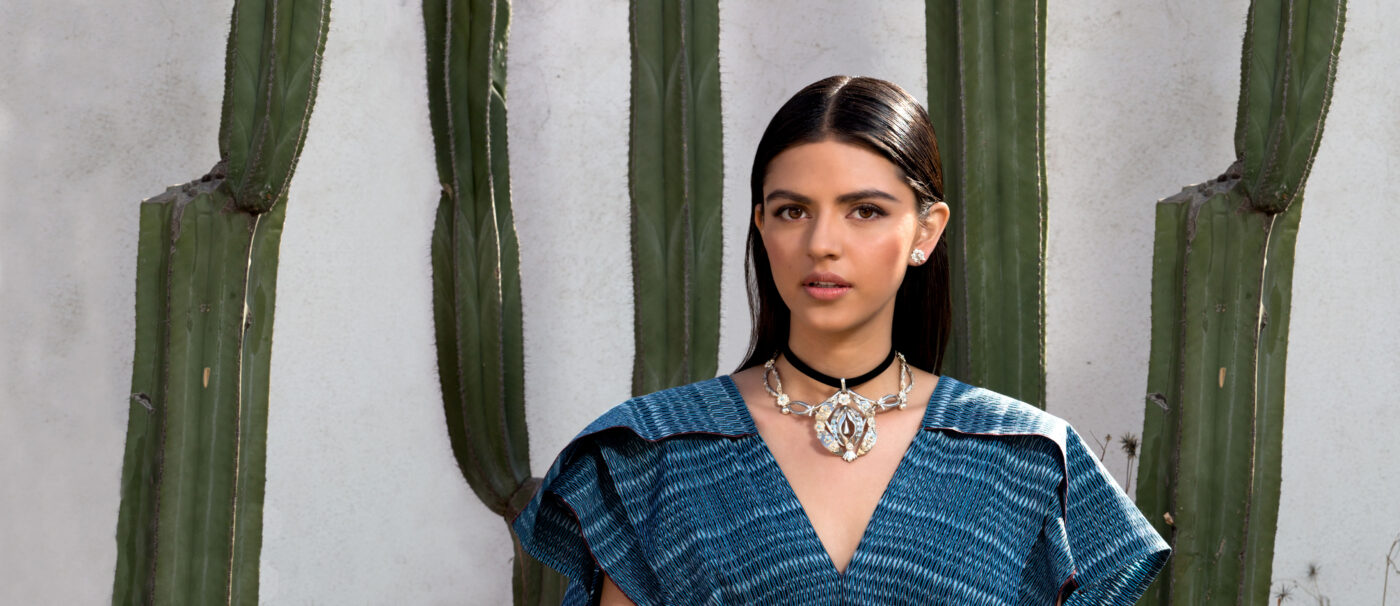 From this collection, the Baroque Duality I and II mother pieces received international recognition with their exhibition at the VI Mexican Fashion Show in Barcelona Spain 2018 and a first place in the XXI State Artisan Creativity Contest 2017.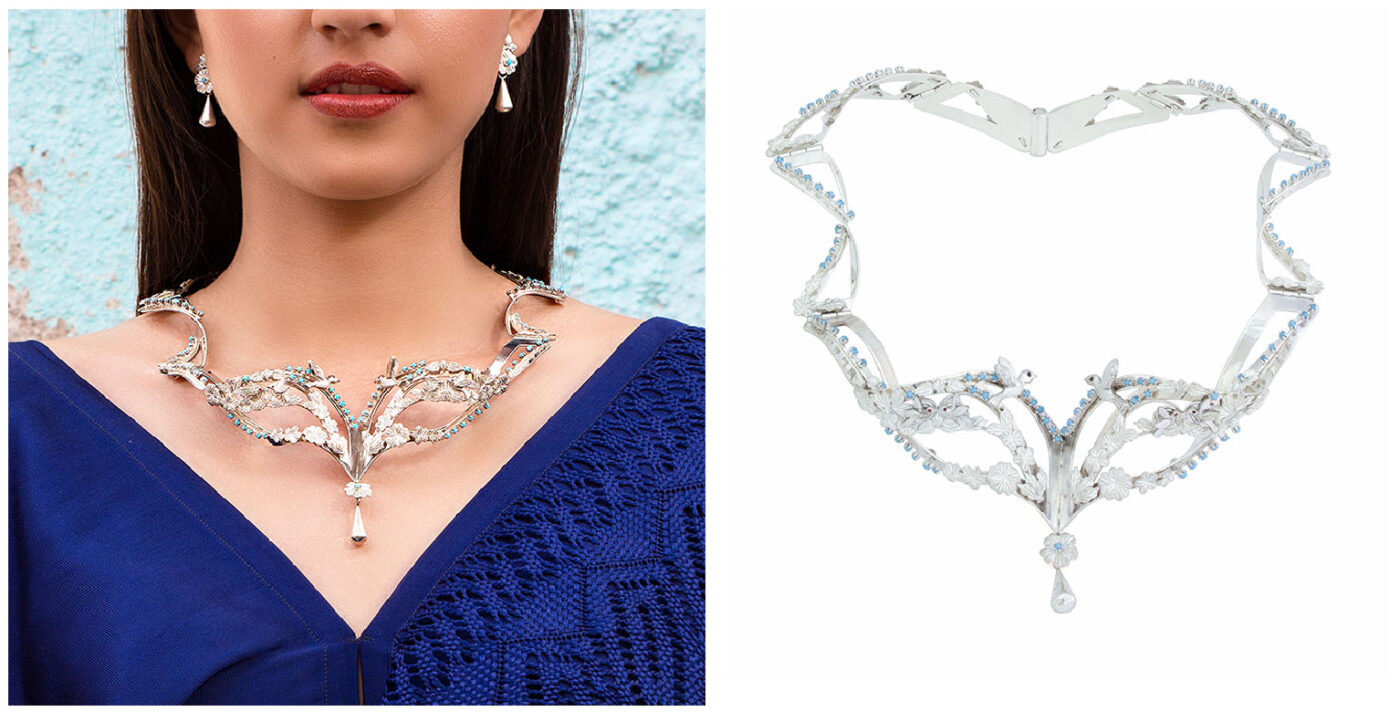 Another experience related to the integration of traditional elements was the piece Renacer, in which I merged my multifunctional design proposal with the textile work of an indigenous Mayan woman; that made it worthy of an Honorable Mention at the Third National Meeting of Young Creatives: Artisans and Designers 2018.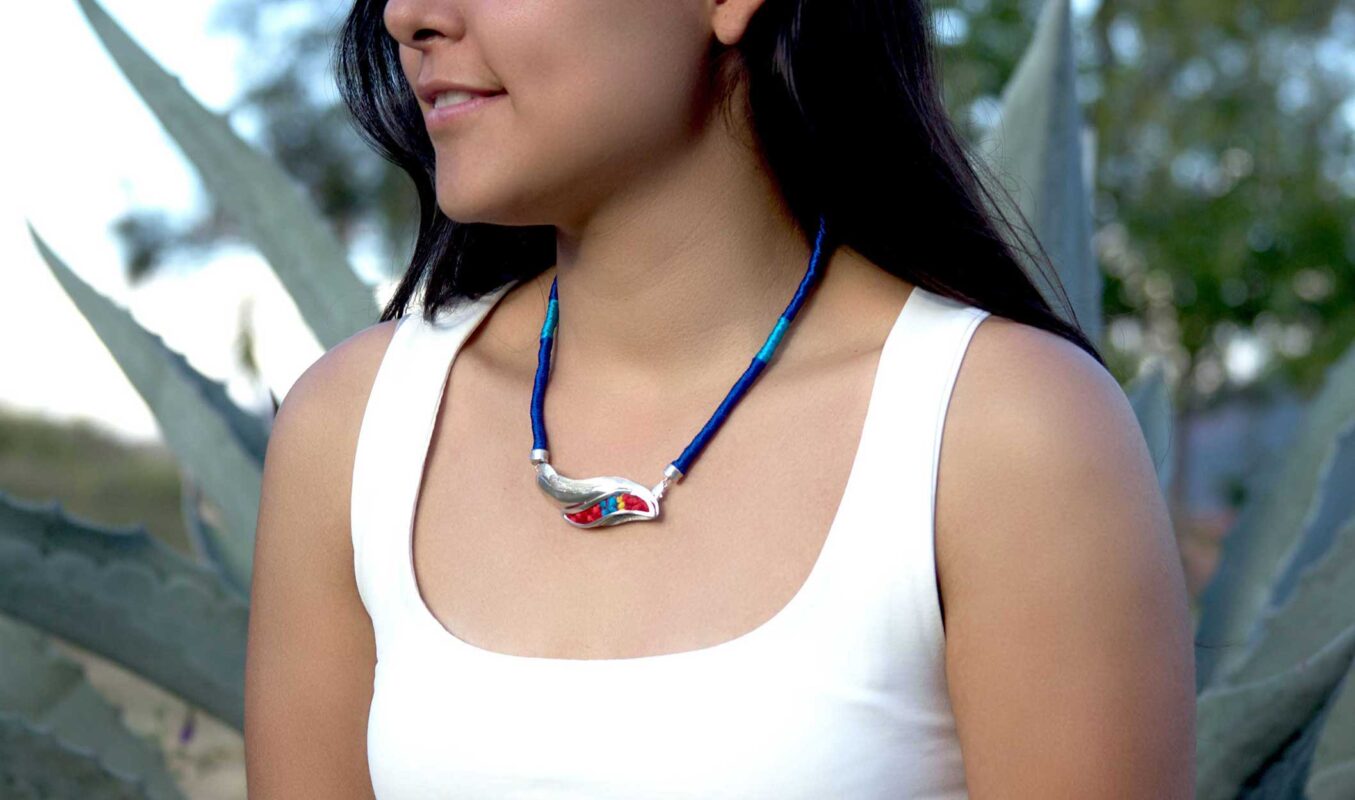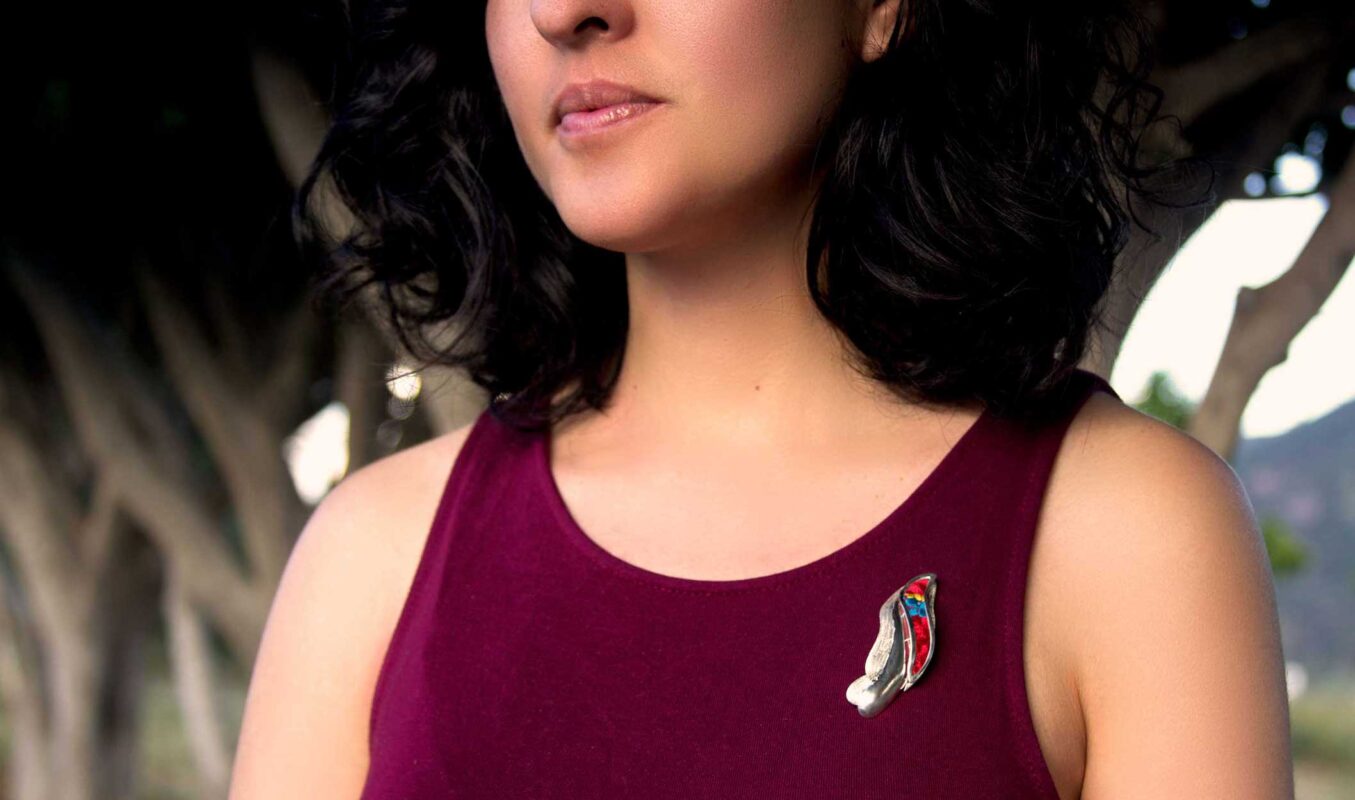 In the search for new designs, when venturing into other areas of feminine needs, the Mujer de Barro collection emerged, dedicated to all of them and inspired by the beauty that springs from the earth.
The mother piece of this collection was awarded first place in the XXII State Artisan Creativity Contest 2018 and in turn this collection gave rise to a line of jewelry aimed at bridal fashion.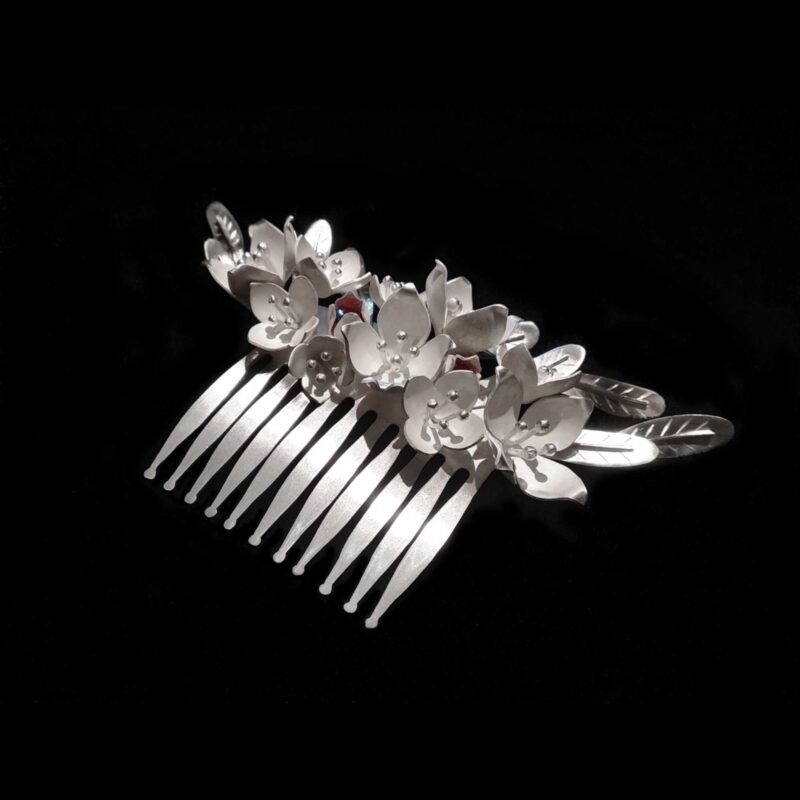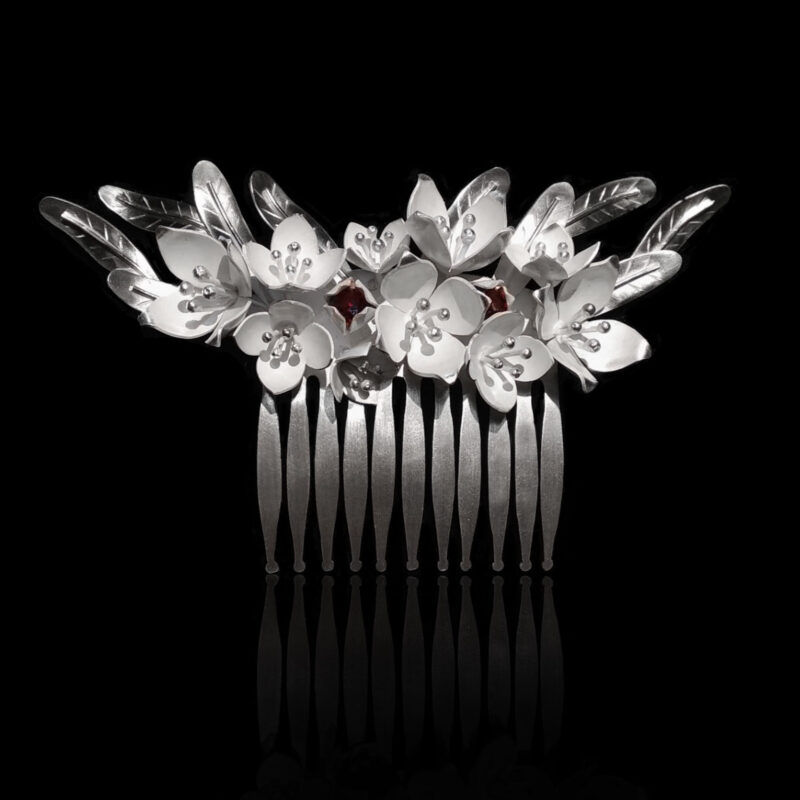 Edna Manzano, through ISMEX, with her jewelry designs is fertile ground in a world of inexhaustible creativity.

His sensitive and loving design proposal delves into tradition, geometry, nature, emotions and dreams.

There is always the expectation to surprise us with his new explorations, arising from his soul and turned into the imprint of his next works.